Duferco Hellas SA is the JV between
Duferco Energia S.p.A. and Solaris Power S.A.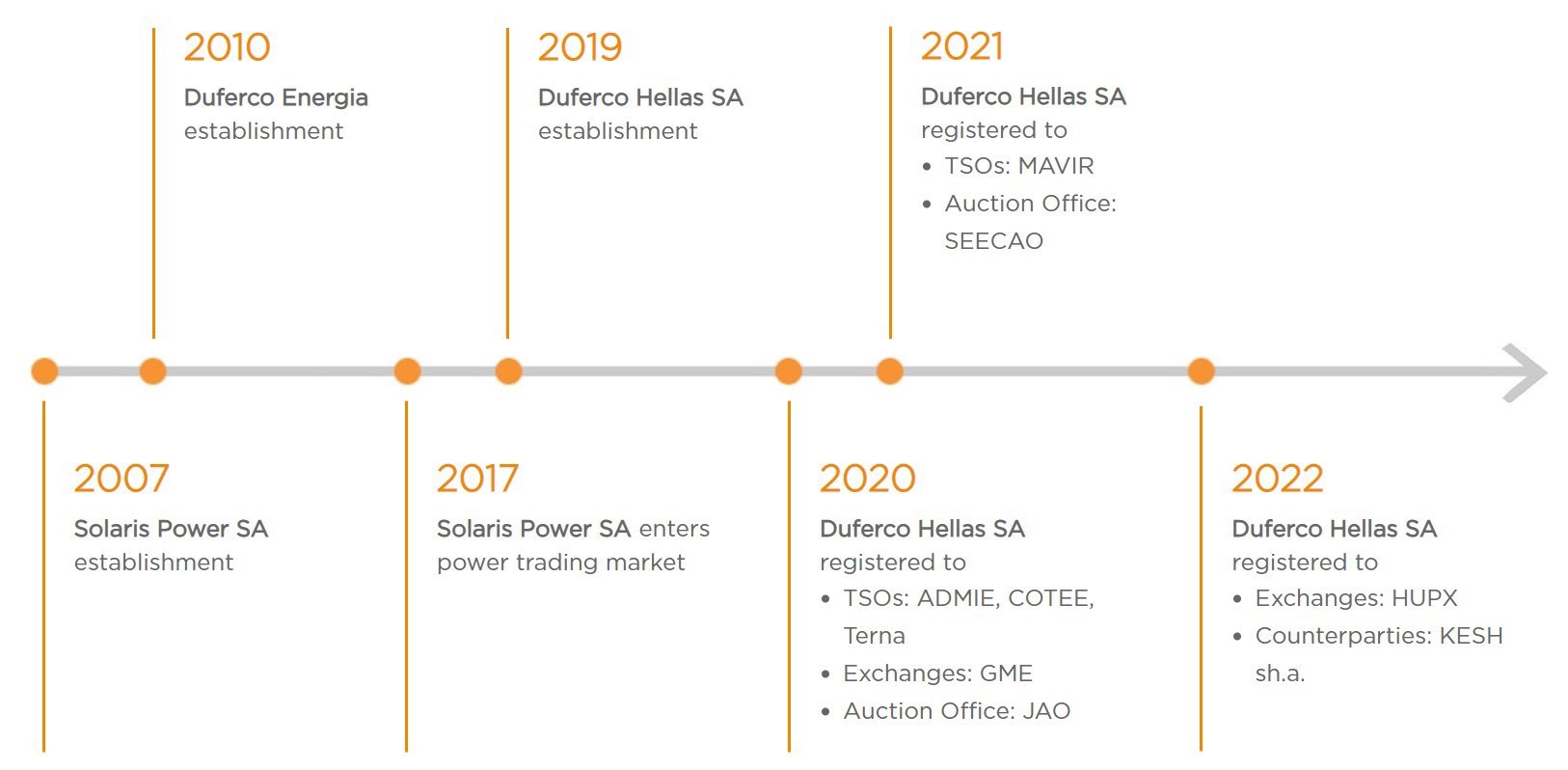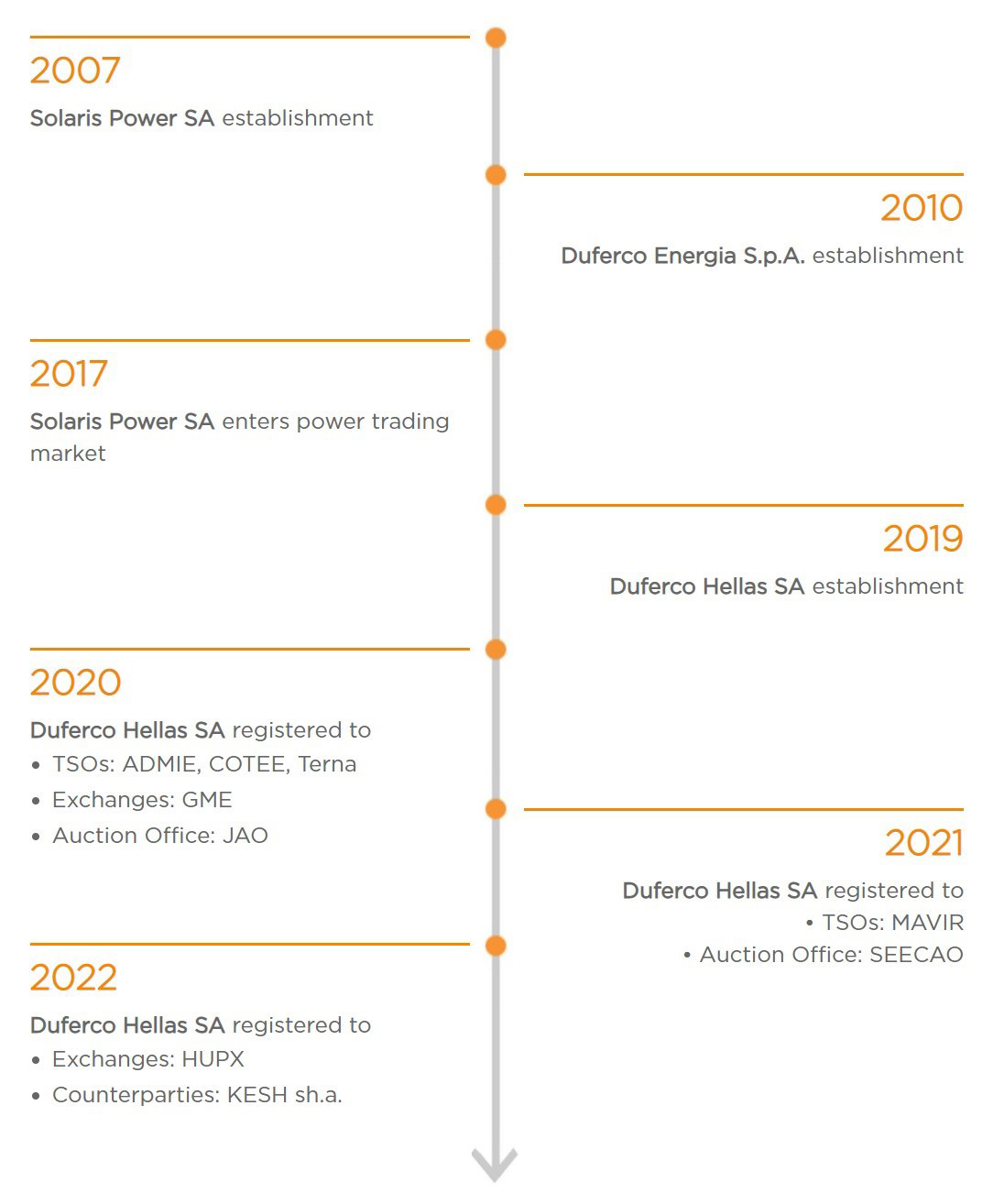 Duferco Energia is an Italian Company that was established in 2010 and is active in the Italian power and gas retail sector, in proprietary trading in continental Europe, in electrical mobility and energy efficiency in the Italian market.
Duferco Energia is supplying more than 6 TWh of power and 4 TWh of gas in the Italian market. They have access to the main physical and futures market for continental Europe.
Please visit us on www.dufercoenergia.com

Solaris Power SA was established in 2007, initially as an SPV for the development, operation, and ownership of photovoltaic plants in central Greece and later as a developer of construction and environmental licenses for mid-scale solar plants on behalf of potential investors. In 2017 Solaris Power entered the Power trading sector in Southeast Europe.
Sustainability is one of our key drivers
Innovation and sustainability are the key drivers that will guide the future of global businesses and with respect to which Duferco must be ready, enhancing the abilities of employees and the ideas of the new generations.